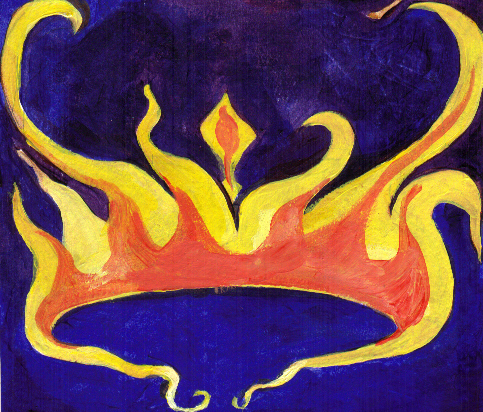 Fire Crown is a Canadian Film and Video Entertainment company that incorporated under the laws of Newfoundland, Canada in 2002. It is designed to produce, direct, write, photograph, perform, manage and market original films, videos, books, and live performances. Through its productions, Fire Crown endeavors to entertain, educate and provide information to the public and private sector. Fire Crown promotes the artistic talents of artists and provides an outlet for artists and their work. We strive to provide the physical and creative support for artists to develop and work on quality films and videos.


Fire Crown is owned and operated by Marian Frances White and is run by a board of directors who oversee the activities of the company. Fire Crown has produced several successful, award-winning films including Tricksters, a film that takes the viewer to the remote Innu aboriginal communities of Labrador where they celebrate their aboriginal culture. In October 2005, Fire Crown released Stealing Mary, a CSI-style docu drama about the demise of the Beothuk Indians of Newfoundland. Fire Crown has two other films to its credit that include Fool Proof, a history of clown and circus life and an historical docu-drama called The Untold Story of the suffragists of Newfoundland.

We are currently working on a TV mini series, Father's Pride. Please contact Marian This email address is being protected from spambots. You need JavaScript enabled to view it. for more information.
Current Work
Sights Before Christmas, a half hour TV Special released in 2018.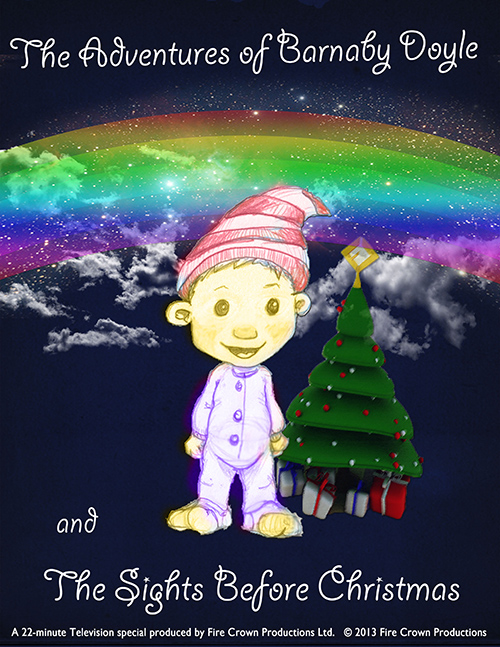 Sights Before Christmas is a half hour TV Special based on the adventures of the young boy, Barnaby Doyle. Sights is based on the popular book of the same title by writers Marian Frances White and Beni Malone. The book is illustrated by the Slovenian artist, Darka Erdelji. Her unique and award winning style of illustration lends itself exquisitely to animation.

Sights Before Christmas takes us on the adventures of the main character Barnaby Doyle, a fun-loving kid who, like most children around Christmas time, is about to come out of his skin with excitement. Barnaby has a plan to stay awake all night so he will not miss one minute of magic. Barnaby puts on popular Christmas music and even sings along with carolers who drop by his window. However, as much as Barnaby tries to keep his eyes open, he cannot stay awake.

As Barnaby drifts into sleep, he has dreams filled with madcap traditional Christmas Mummers, the Turkish Knight, old Father Christmas himself, the bold-but-not-so-bright Sir George, his faithful hobby-horse, Fred, and, of course, the wild traveling medicine man, Dr. Pepperoni. After the Mummers playful characters disappear, Barnaby's dream shifts into high gear with a whirlwind visit from Evergreen, a sparkling Christmas Elf who transforms his room into a Christmas wonderland before vanishing into a puff of smoke…Barnaby wakes to share the joy of Christmas with one and all.
https://nifcocloud.dyndns.org/index.php/s/SS8EJ3tzcttDn3X



Father's Pride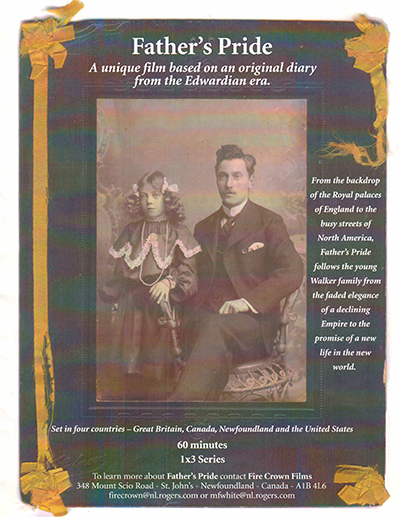 Father's Pride is told through the original diary of Nellie Hann, nee Walker, written from her ocean view desk in California. The Walker family worked in the London Royal household for generations. Her grandfather, Frederick Walker, was courier for Queen Victoria. His father had been personal bodyguard for Her Majesty and his austere wife, Ellen, her lady-in-waiting.
The dapper, young Arthur Walker, Nellie's father, was educated at Oxford. His education and love of music inspired him to dream of a more independent life. Arthur falls in love with the high-spirited Mina Tosh whose elegant needlework graced the Royal linens. After Mina's unexpected pregnancy, they elope to escape the formality of life in the Royal palaces and parental disapproval for new adventure and opportunity in Canada. In 1903, Montreal , Arthur, who is fluent in French, enjoys success as a pianist and purveyor of sheet music and musical instruments. They are blessed and they are cursed as they find success and grieve great loss. By 1910, after an embezzlement scandal, Arthur and Nellie arrive in St. John's, Newfoundland where Mina's sister, Lydia, had settled a decade earlier.
Nellie is growing into a beautiful young woman and is her father's pride and joy and except for his musical tours and frequent flirtations, they are inseparable. Arthur hires Mary Jane Windsor as companion to 16 year old Nellie to help run his business, and care for her, while he is away. Mary Jane is barely two years Nellie's senior and they become fast friends without Nellie knowing that Arthur has proposed marriage. Father's Pride follows the years and combined effort of Nellie's and Mary Jane's daughters to bring about a bittersweet reunion between Arthur and Nellie.


Please contact Marian at This email address is being protected from spambots. You need JavaScript enabled to view it. for more information.